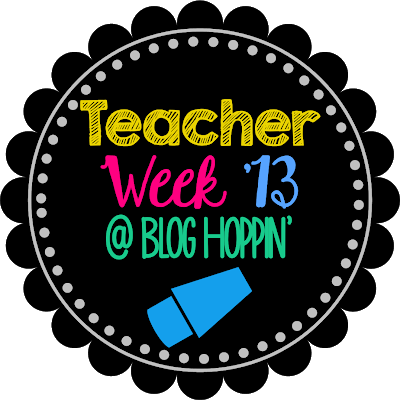 YEAH! It's
Teacher Week '13
at Blog Hoppin' and my fellow
Blog Hoppin'
authors are excited to share another week of FUN with you… best part is, you get to join us by linking up each day!!
Here's this week's schedule: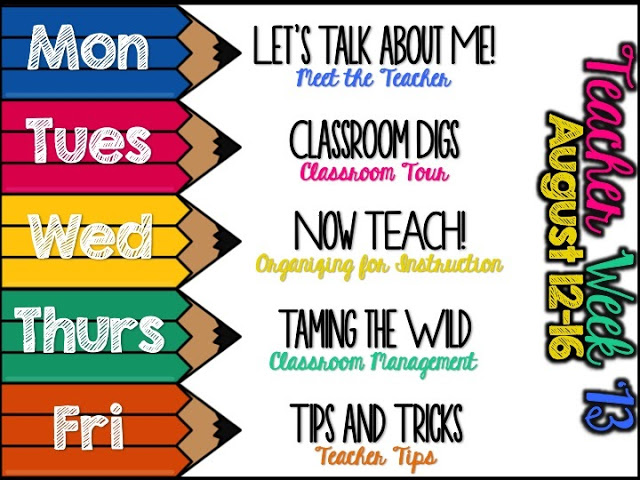 OK, so here we go… get ready for some RANDOM facts about me!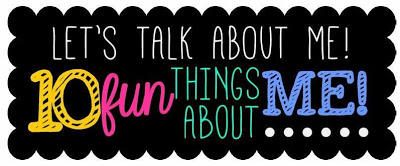 1. You already know that I'm married to the most amazing man! We just celebrated our 9th wedding anniversary this July. We love to laugh together, and even celebrated our wedded bliss with kazoos!! We truly laughed our way out of the church at the "beautiful" music created by our closest family and friends.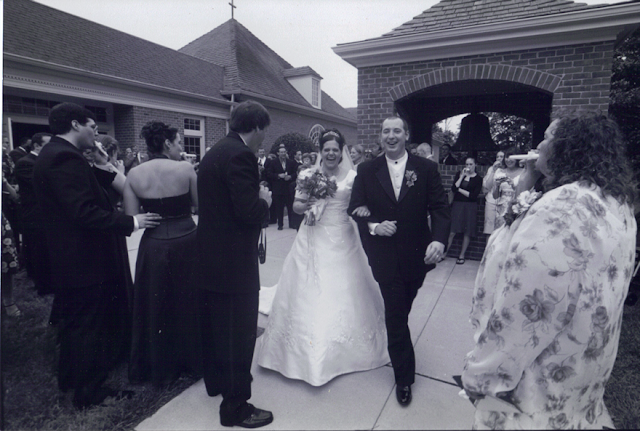 2. The other thing that keeps me smiling is my sweet 4 year old. She is SO excited to be starting pre school this year… can't believe how time flies! We had so many fun adventures this summer (school starts for teachers in only 2 short weeks) including building her own pizza and sharing her rock collection,
"Mommy, here is my rock collection. I put acorns there in case the squirrels come take a look."
3. I think GREEN is the absolute best color… in fact, I'm sure you can guess my favorite flavor of ice cream–mint chocolate chip, of course!!
4. Popcorn is my favorite snack! It not only tastes delicious, but it's so much fun to make. Now, I'm not talking about microwave or hot air– make sure you do it up right with an oil popper!!! I use 3 TB of oil and 3/4 cups of popcorn. Yum!!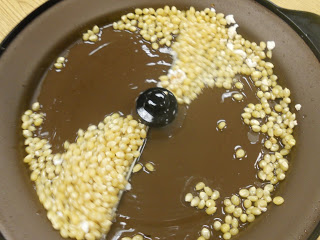 5. My favorite drink is tea–both sweet tea and hot tea (but not herbal teas)! My favorite flavor is Constant Comment… wonder if that speaks to my ability to chat!?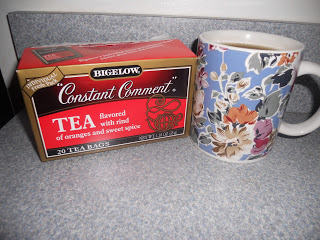 6. I led online collaborative projects for many years. It's just another way to connect with other classrooms across the country. One of my favorite projects was
Ollie's Travels
. It's based on a true story of a dog named Owney who traveled with the US Postal Service back in the 1800's. During the last year of the project, Ollie raced his "brother" Oscar to see who could travel to the most states first.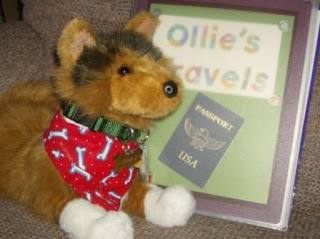 7. I love to dance! I started dancing back in kindergarten and continued ballet and pointe through high school. As an adult, being a goof ball dancer awarded me the title "reggae queen" on our honeymoon!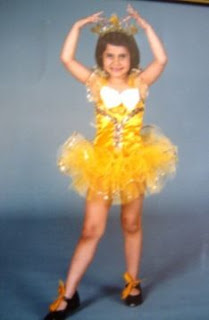 8. Kindergarten was also the time when I knew I wanted to be a teacher. It's funny, I never strayed from that path. I think it all leads back to my amazing teacher, Mrs. Hengeler (who I had for kindergarten and 2nd grade). Her love of teaching was evident every day!!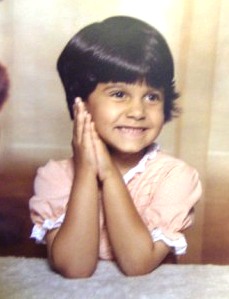 9. She is probably also the reason I LOVE books. Like many teachers, I am a children's book collector and connoisseur! My classroom library is one of my favorite places in my room.
10. I'll leave you with a fun little tid bit! My great, great, great, great, great uncle, George Yount, was the first person to plant grapes in the Napa Valley. There's even a town named for him–
Yountville
. I earned 5th place in the National History Day competition back in 8th grade for my project based on his life. So, the next time you're kicking back and enjoying a glass of wine… you'll know who to thank! 🙂
Be sure to hop over to
Blog Hoppin'
and tell us all about YOU!