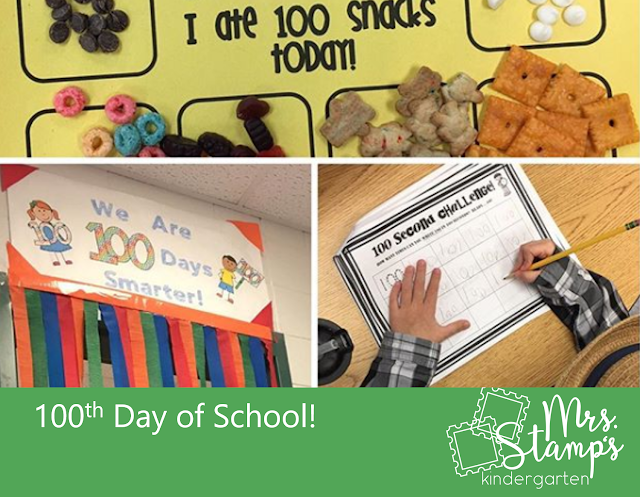 It's hard to believe that the 100th day of school is just around the corner!  Many schools around the country are celebrating now, and some (like us) will celebrate this milestone in February–and a few days later than planned because of a a little thing called SNOW days (we had 3 last week alone!)!!!.
Here's some of the FUN we had last year!
We celebrated our 100th day today… what a fun-filled day!!  Technically, our 100th day occurred yesterday on the calendar, but our team made an executive decision to celebrate Valentine's and 100th Day on 2 separate days–I'm so glad we did!  There's just TOO MUCH FUN to pack it into one day.  :o)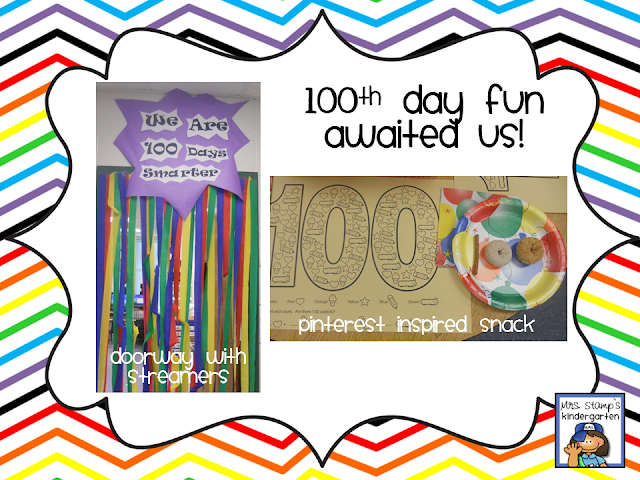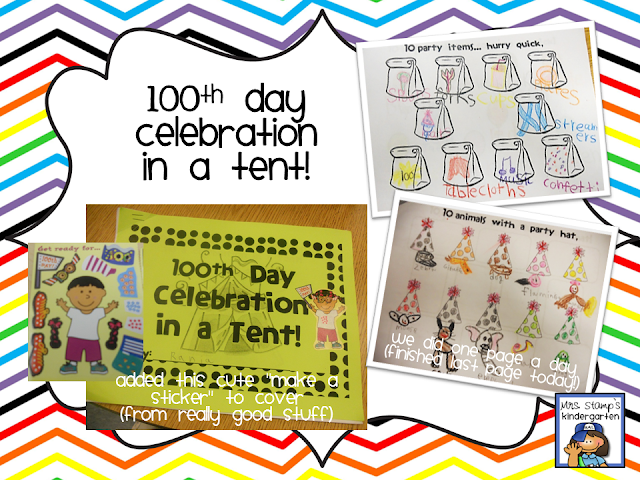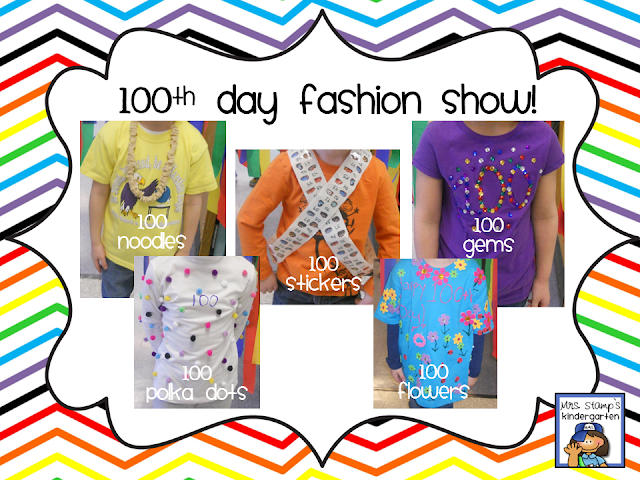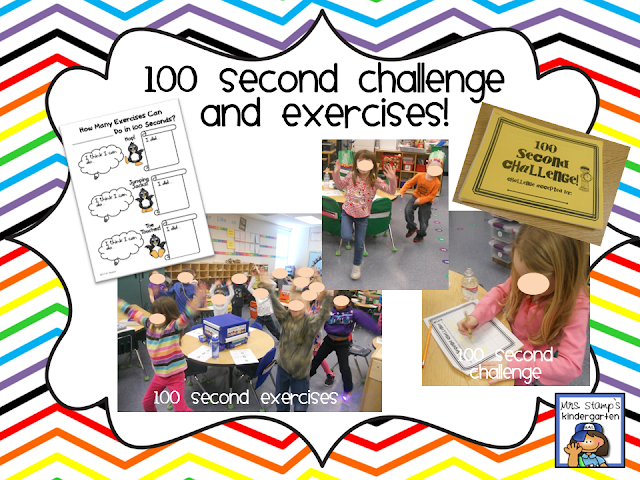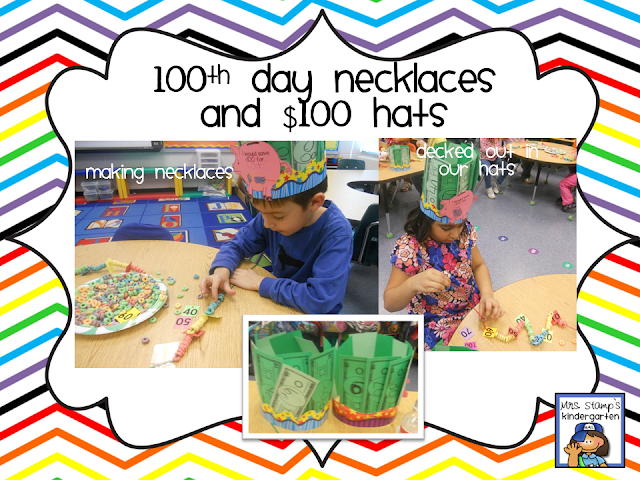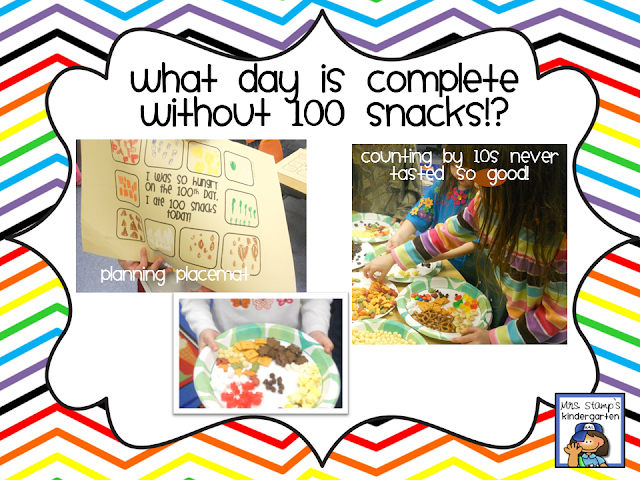 Click HERE to find my 100th Day Fun for Everyone pack!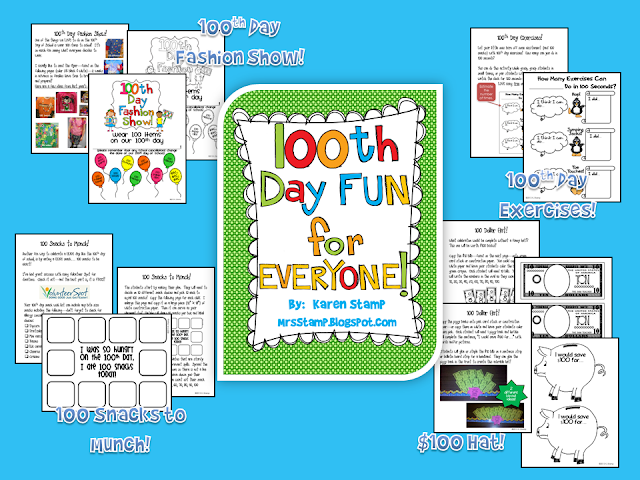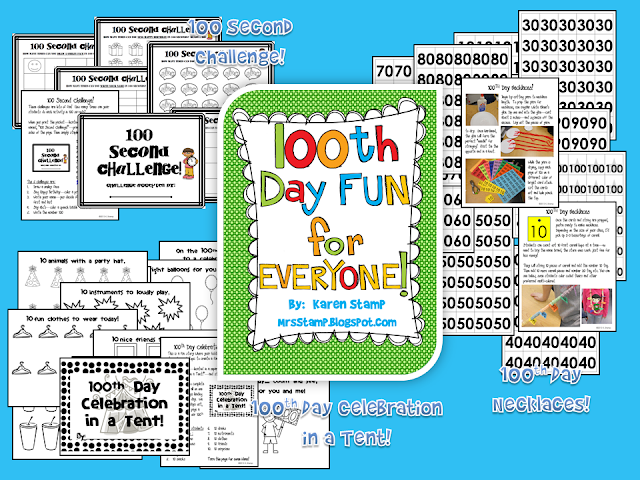 What's YOUR favorite part of the 100th day?