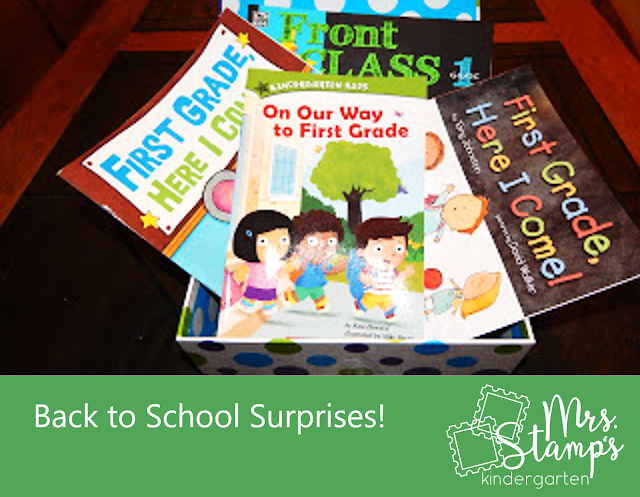 Yes, tomorrow is the first day of school!! It's so much fun now that my daughter is school-aged, because we both start school together–she's in first grade this year and I'm teaching kindergarten.
I wanted to surprise her with some goodies… so, of course, books were in order! I found these fabulous first grade stories, which you know were the perfect "night before 1st grade" reading material.
I added in this
Front of the Class book
from
Carson-Dellosa
. I had to laugh when she noticed the grade level in the top corner… "I better get right to work, Mommy! I want to be ready for 1st grade."
And she did!! She sharpened a pencil and went right to work–she was excited about the easy to use format and instructions that she could read independently. With over 300 pages, this resource covers a wide variety of topics and skills. My daughter's enthusiasm to get started was fabulous and I know she will enjoy working on various pages of this book.
I can't wait for my own students to try out these Math Interactive Notebooks! I'm stepping up my Math instruction this year and am making my Guided Math instruction a focus. I am incorporating interactive notebooks into our Guided Math rotation (when the other students are completing Math Work Stations)–and this will be the perfect addition.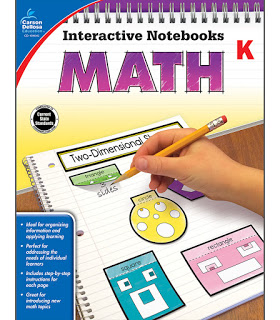 I was impressed with the easy to cut pages and rubrics too. Check out this resource!

Review Disclaimer: I participate in the Brand Ambassador Program for Carson-Dellosa and have received these products for free to review.


Don't forget to hop over to Blog Hoppin' this week for our Annual Teacher Week!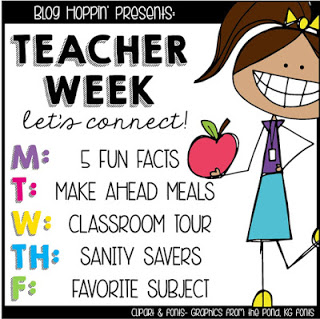 http://ow.ly/QJ1b2