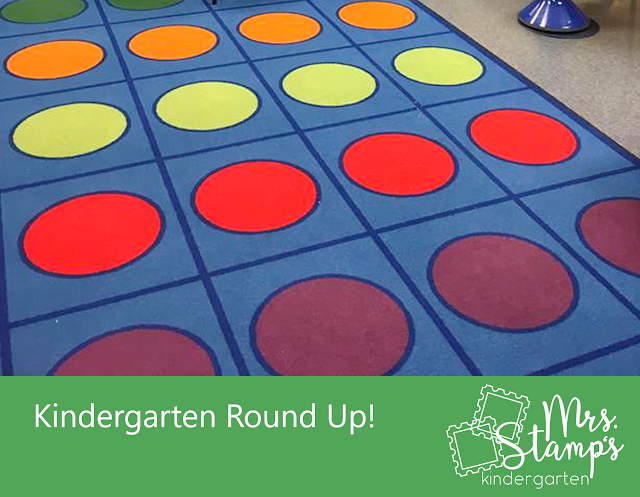 It's crazy to think that summer is coming to an end already… but, we're already gearing up for our Kindergarten Round-Up (next week!).
My kindergarten team started doing a Kindergarten Round-Up four years
ago. This was one of the best
decisions ever! We are able to pre-assess our students before they walk into our classrooms
on the first day of school. Also, we
are able to test the students one-on-one, without the distractions of
the first few weeks of kindergarten. Such a time saver!!
We set two Kindergarten Round-Up days in mid-August
(about 2 ½ weeks before school starts).
You could do more or less days depending on the number of staff you have
available and the predicted number of students.
We offer both morning and evening sessions (but, you can change this to
suit your preference—just "black out" slots that are not available). Choosing a Tuesday and Wednesday OR Wednesday
and Thursday has worked well for my team, since this stays away from families
taking those long summer weekends!

J
When our office staff registers students for
kindergarten, they also sign up students for Kindergarten Round-Up. This is a huge time saver (vs. calling all
parents afterwards). Our district has
two kindergarten registration days in April each year, so most students are
signed up then. Of course, students trickle in to register throughout the
summer… and they are just added to the list later.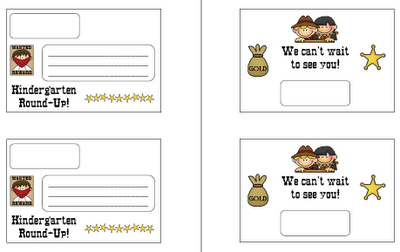 Once
parents sign their child up for a time slot, they are given a postcard
to complete with their home address.
Have parents address it to their future kindergartner—we all know how
much fun it is to receive mail!
The
parent takes an information sheet home with them as a reminder. We save
the postcards and mail them 1-2 weeks before the Round-Up as a second
reminder! This helps ensure very few
"no shows".
When the day(s) of Kindergarten Round-Up arrives, be
sure to have an area for parents to sit and wait for their child. We put a "please wait" sign on display while we're assessing.
You will also need places for the teacher(s) to assess students
individually. (We usually use the
library. In a pinch, we have set up
spots in the teacher's lounge! It definitely adds some interesting conversation starters!!)
We use the beginning pages of our Data Notebook for our Kindergarten Round-Up assessment. This way,
all your initial data is already complete before the 1st day of
school! If you hole punch the pages when
stapling the packets, it will be easy to put them in data
folders or notebooks later!
ü

Capital Letter
identification (26 letters)
ü

Lowercase Letter
identification (26 letters)
ü

Letter Sound identification
(26 sounds)
ü

Sight word identification
(25 words)
ü

Number identification (0-10)
ü
Shapes recognition (4 basic
shapes)
ü
Color recognition (10 basic
colors)
Write down anything the child mentions that may be of interest to his/her
teacher–since the teacher doing the Round-Up screening is not necessarily the same teacher the child will have this year (ex. "I like to read Harry Potter books." We actually had a kindergartener who could!
OR "He looked at nametag to write his name.")
You can also note behavior concerns here (ex. "She ran around room during round-up
screening.")
We like to have some special
pencils or stickers on hand to give the child when he/she finishes. The
assessment
usually takes 15-20
minutes.
Although the above listed items are included in our assessment packet,
not all students are ready and able to attempt all items.
Just skip areas that are unknown before
they become a frustration—you're only getting a starting point. It's OK if the children don't know everything
yet… that's what Kindergarten is for!!
If you think you'd like to try doing a Kindergarten Round-Up… I'd love for you to check it out: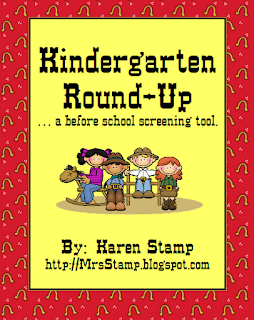 You can get the parent sign as a FREEBIE just for reading through this whole post!! Enjoy!