Our assignment this week was to establish a plan.  Last week I mentioned how I emailed my staff and had a
FREEBIE Friday
in the hallway outside my classroom door.  This was a great way to purge unneeded items and put them into the hands of teachers that could use the materials.  I will definitely do this again!
SORT and GROUP!   I find that I have materials spread out around the room.  For example, there are math items in my closet, in the cabinet, in my tall cabinet, and in an shelving unit in the room.  I want to sort through these items first (to see what can be added to Freebie Friday) and then group the things I need in one location.   Whenever I think about this, I have a strong visual from the beginning of Debbie Diller's Math Work Stations where she helps a teacher sort through all her stuff!!
 I know where I keep all these items in the room, but my assistant doesn't always know– and I want her to be able to easily locate everything (especially if there's a sub).  Which brings me to the next part of my plan…
CONTAINERIZE!  As you can see I "unofficially" have stock in Sterilite–and I want to better utilize the tubs and drawers I already have.
And, finally, my favorite… LABEL the newly organized tubs and drawers!  This one is easy–I LOVE to label!!  It helps the kiddos to know where to find (and return) everything… and I know it will help so much with having 2 teachers in the room (so my TA will know where to find things too).
So the plan is:
1. SORT and GROUP
2.  CONTAINERIZE
3.  LABEL
4. FREEBIE Fridays
This week I continued on my mission:  
OPERATION CLEAN CLOSET!! 
I'm sure I don't need to remind you… but, in case you didn't see my closet disaster…..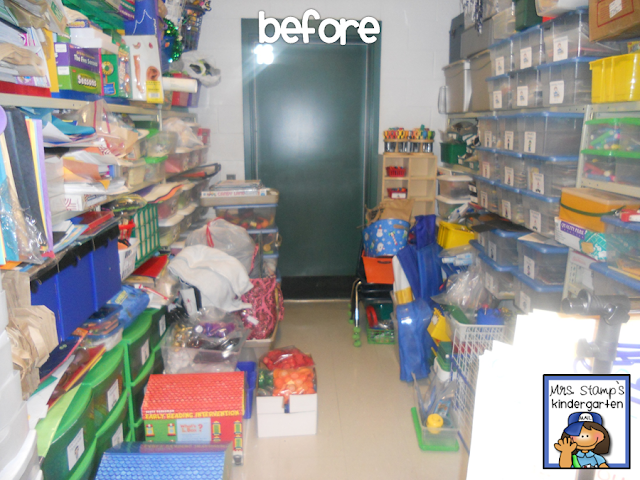 (yes, that IS an empty shelf to the right–ready for my re-organized materials!!)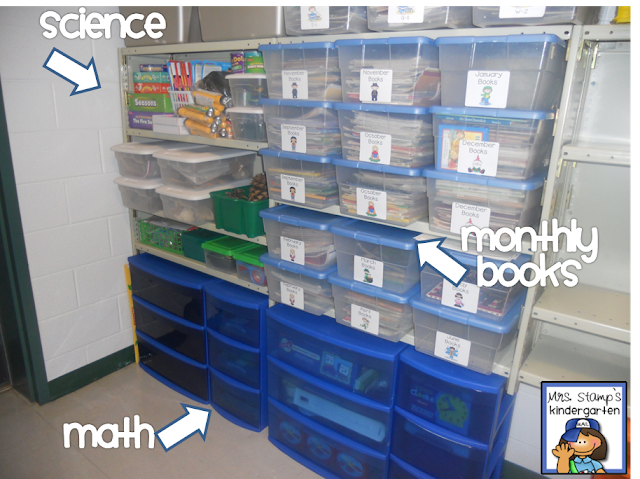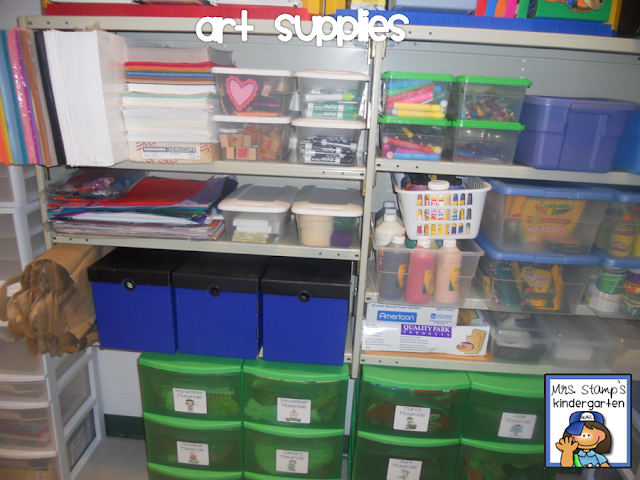 I'm REALLY excited about the transformation already!!  I still need to label–but I am very happy with all I accomplished this week.  :o)  Don't forget to link up so you can join in the fun too!!