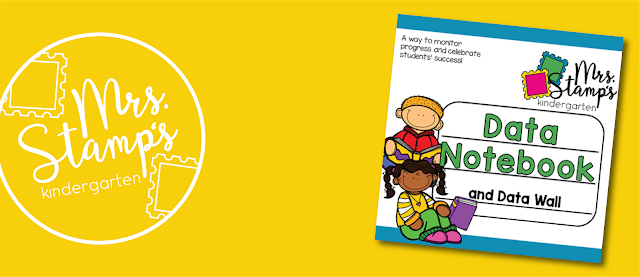 As we are working on our end of month assessments for our Data Notebooks, I thought I would share a bit about what we do. Our Data Notebooks are actually folders with brads… but I have used binders in the past too. (I switched to folders when Staples started all their amazing penny sales a few years ago!!)
Each month (starting with our
Kindergarten Round-Up
in August), we assess students one-on-one on a variety of tasks including:
++ sight word identification
This gives us a great picture of each student… as well as his/her progress throughout the school year. We mark the charts and color the graphs using a rainbow system

(

September=red

,

October=orange

,

November=yellow

,

December=green

,

January=blue

,

February=purple

,

March=pink

,

April=teal

(one of our school colors),

May=silver

, and

June=gold

.).
I LOVE using Data Notebooks with my kiddos since they can truly SEE their growth on the accompanying graphs. Just look at this little guy from Friday–yes, he jumped 16 words since last month!!!!!! You can certainly say we were ALL jumping for joy!!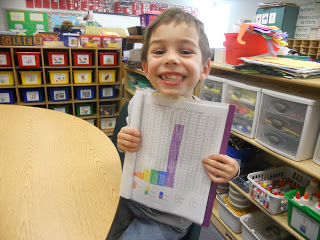 Our our back wall, we have a Data Wall that shows our class progress and students receive ribbons when they meet goals. (I'll post more pics tomorrow… I'm having trouble getting them to load tonight).
Interested in learning more?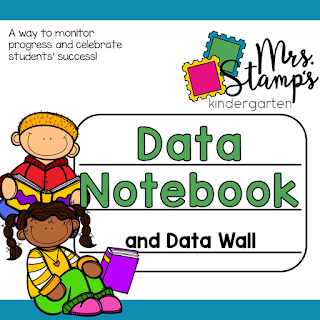 It includes:
++Data Notebook file (for September through June and August through May), includes: capital letter, lowercase letter, letter sounds, sight words (K, 1st, 2nd, 3rd grade sight words), color recognition (10 basic), shape recognition (4 basic), and number recognition (0-10, 0-31, 1-100). Each assessment chart has an associated graph for tracking progress.
++ Sight Word Cards to match (K-25 words, 1st-400 words, 2nd-200 words, and 3rd grade-200 words)
++ Data Notebook labels (3 styles to choose from!)
++ Quality Student page for Data Notebook
++ Data Wall charts (that coincides with all Data Notebook assessments)
++ Awards for student achievement (for accomplishing their popcorn and rainbow words)